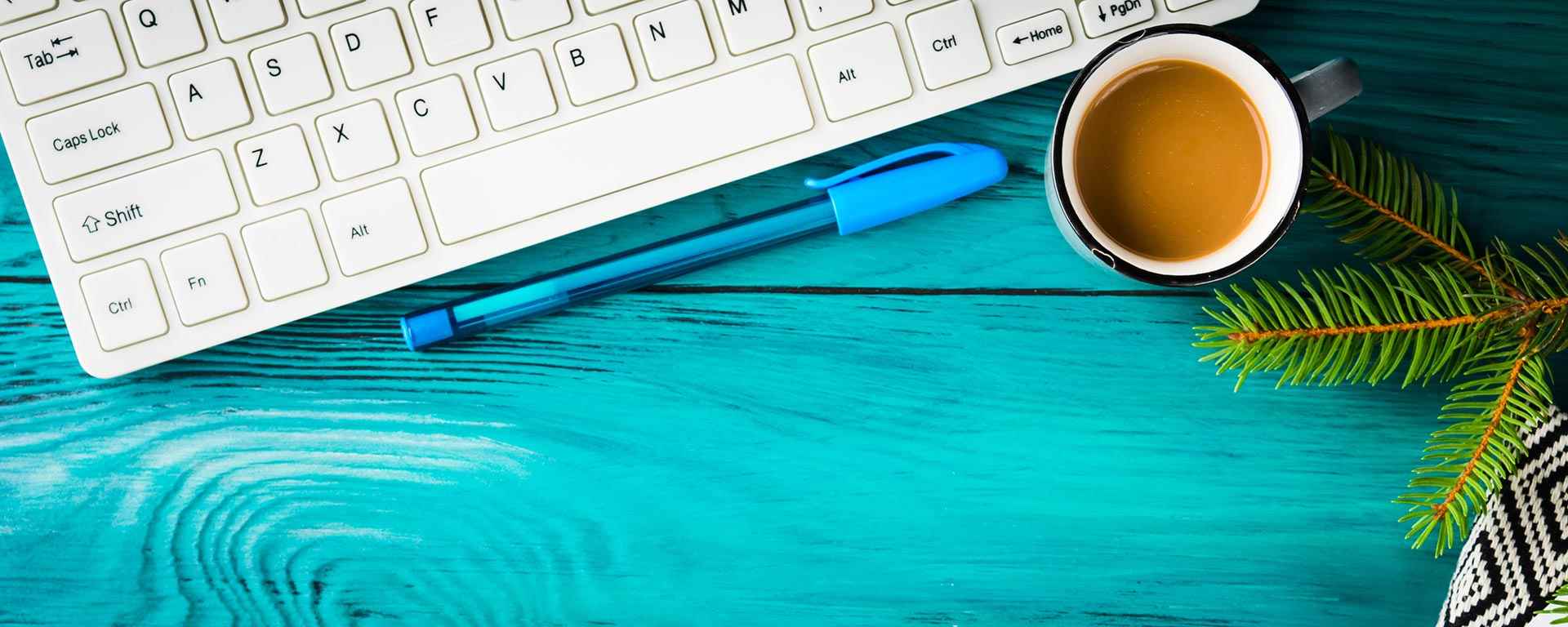 Best Psychiatrist in Mumbai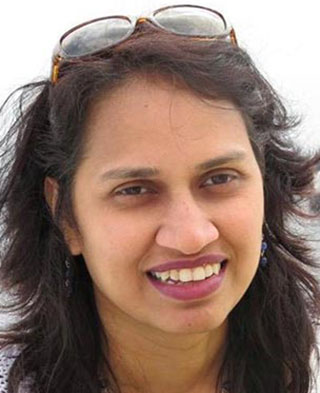 DR. SAPNA BANGAR
Psychiatrist & Head, Mpower - The Centre
M.B.B.S, M.D ( Psychological Medicine), D.P.M, CCT in Child and Adolescent Mental Health, Member of Royal College of Psychiatrists,UK
Exp. - 20+ Years
Dr. Sapna Bangar is a Specialist Child and Adolescent Psychiatrist with Certificate of Clinical training from The Royal College of Psychiatrists, UK. Dr. Sapna has over 20 years of experience working as a Psychiatrist with children and has a special area of interest in neurodevelopmental disorders such as Autism and ADHD, Eating disorders and emotional problems including self-harm in young people. She believes that every child is unique and should be treated as such whilst making treatment plans working on their individual strengths and weaknesses. She has numerous publications in research journals.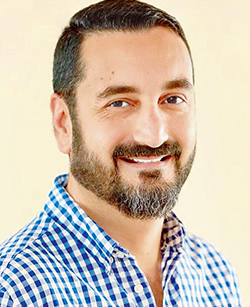 DR. ZIRAK MARKER
Senior Psychiatrist & Advisor
M.B.B.S, D.P.M, D.P.B
Exp. - 19+ Years
Dr. Zirak Marker is a renowned Child, Adolescent & Family Psychiatrist and psychotherapist with clinical training at the Westchester Medical Centre, New York University . He is also a 'Youth Mental Health First Aider' - Accredited by Mental Health First Aid ( MHFA) - Australia. He has over 19 years of clinical experience with educational psychology and guiding children with learning disabilities, developmental delays, autism and emotional, behavioural or psychological problems. He is the Medical Director at The Aditya Birla Integrated School He has authored a book - 'Parenting in the age of Anxiety' which is a unique publication covering topics such as bullying, abuse, adoption, academic stress, disabilities and death amongst other hard hitting parental concerns. His second book - 'Conversations That Matter ' - is about Fostering emotional well-being in children whilst talking about the hard stuff.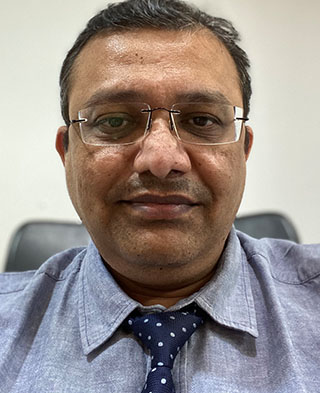 Dr. Santosh Bangar
Senior Consultant Psychiatrist
MBBS, DPM, DCP, DCN, MD, MRCPsych, CCT
Dr Santosh is a Senior Consultant Geriatric Psychiatrist and Neuropsychiatrist with Specialist training in Geriatric Psychiatry and Fellowship in Liaison Psychiatry for Older People from UK. He trained under world renowned Psychiatrists in the UK. He brings in more than a decade of rich work experience from the UK. His special interest lies in the field of Neuropsychiatry, having acheived a merit in this field from Univ. of Birmingham. He has written a module on Delirium for the Royal College of Psychiatrists and articles in various international journals. He presented his research at national and international conferences. Dr Santosh also gained a Diploma in CBT and truly believes in a holistic treatment approach.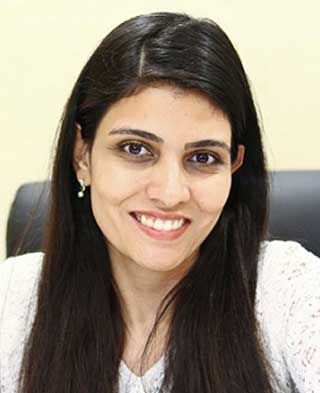 Dr. Natasha Kaate
Consultant Psychiatist
M.B.B.S., MD (Psychiatrist), DNB (Gold medalist), MRCPsych (UK)
Exp. - 10+ Years
Dr. Natasha Kate Kothari is a award winning, internationally qualified, dynamic psychiatrist, who believes in sensitive, non judgmental listening and caring for her patients and focuses on a holistic treatment. Areas of clinical interest include emotional and mental health difficulties secondary to trauma, adolescent and adult neurodivergence and obsessive compulsive spectrum disorder. She has a number of national and international awards, has contributed chapters to multiple psychiatric books and has more than 50 research publications.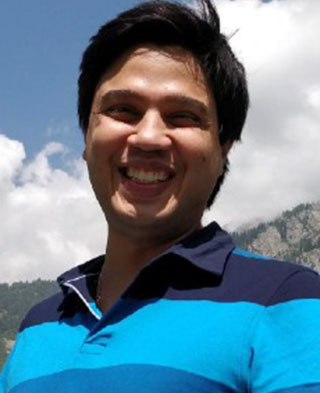 Dr. Rohan Bokdawala
Consultant Psychiatrist
M.D PSYCHIATRY- SETH G.S.MEDICAL COLLEGE / K.E.M. HOSPITAL [MUHS, NASHIK- GOLD MEDALLIST] [2010-2013] MBBS – NKP SALVE INSTITUTE OF MEDICAL SCIENCES, NAGPUR [MUHS, NASHIK] [2003-2008]
Exp. - 10+ Years
Dr.Rohan comes with varied experience in psychiatric consultation from over 10 years. He is also a member of the : MEMBER OF INDIAN PSYCHIATRIC SOCIETY MEMBER OF BOMBAY PSYCHIATRIC SOCIETY Having dabbled in teaching his craft, he has imparted knowledge about : SEXUAL DISORDERS, ALCOHOL DEPENDENCE, ANXIETY DISORDERS/OCD , SELF HARM/DEPRESSION, DEMENTIA etc. He has also presented numerous papers on pertinent topics such as : CHILDHOOD DEPRESSION, MEDICO LEGAL TANGLES, BATTERED BABY SYNDROME, SCHIZOPHRENIA WITH OCD -2012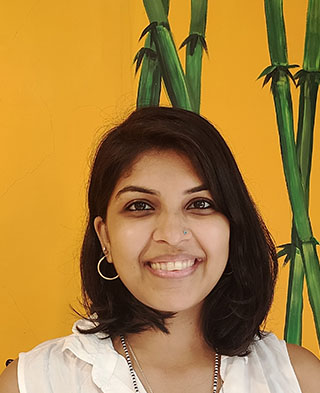 Jenisha Shah
Senior Psychologist and Outreach associate
B.A in Psychology- Mithibai College of Arts M.A in Clinical Psychology- University of Mumbai Dance Movement Therapy- CID, CMTAI, Artsphere, Pune
Jenisha works with children and adults often using the person-centred approach to counselling complimented by expressive arts. She is trained in Visual arts based thera py, Rational Emotive Cognitive behaviour therapy with children an adolescents.One of the areas of focus has been working for children with Special needs. She finds the eclectic approach as an important part of the processes of therapy. She believes in using the experiential approach to psychotherapy with the blend of expressive arts which have been crucial in building body awareness and gaining acceptance as well as to explore possibilities, make discoveries and gain valuable feedback.She is an internationally certified Therapeutic Movement facilitator. She is a trained dancer in Manipuri and other dance forms. Additionally she also adminsters standardized assessments for learning and emotional concerns.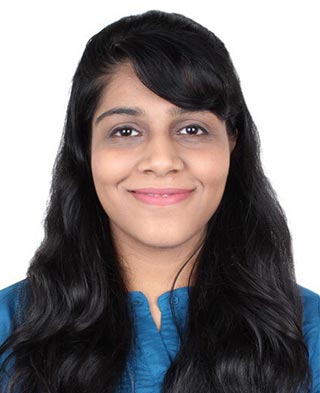 Dishaa Desai
Psychologist & Outreach Associate
B.A.Psychology-St. Xavier's College (Autonomous), Mumbai ; M.A. Clinical Psychology- S..N.D.T., Mumbai (Churchgate) ; M.A. Person Centred Experiential Counselling and Psychotherapy - University of Nottingham, U.K.
Dishaa has completed a post-graduate degree (M.A.) and training in Person Centred Experiential Counselling and Psychotherapy from the University of Nottingham (U.K.) an d an M.A. in Clinical Psychology from S.N.D.T. University (Mumbai). She has therapeutic experience working with adults and adolescents in India and England.She specialises in the Person-Centred Experiential Approach with Gestalt principles. She has worked with depression, anxiety, trauma, bereavement, coping with terminal illness, interpersonal concerns, relationship issues, self-exploration, transitions, workplace stress and burnout. Her therapeutic style focuses on collaboration, empathy and establishing a non-judgmental therapeutic alliance. She believes that empowering clients to harness their self-awareness in a safe space creates long-lasting change and what each client needs from therapy is very unique. An avid reader and film enthusiast, Dishaa believes in bringing books, films and art into therapy as creative mediums to enrich the process of therapy. Dishaa strives to encounter the individual and not just the diagnosis whilst customizing therapy to the specific needs of her clients.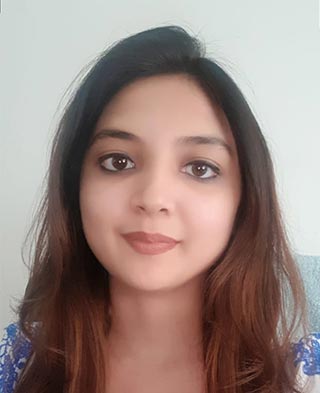 Janvi Sutaria
Psychologist & Outreach Associate
BA in Psychology from Mumbai University; Msc Dip in Clinical and Health Psychology from Newcastle University, United Kingdom
Janvi Doshi Sutaria has pursued her Msc Dip in Clinical and Health Psychology from Newcastle University, UK. She is a Psychologist who believes that for any kind of change in life, an individual should have a clear understanding of the change wanted, should passionately believe in their goals and should get an appropriate and adequate assistance. She believes that any disturbing circumstance can be managed through self awareness, healthy confrontation and communication. Her strong faith lies in the fact that mental health is as important, if not more, than physical health, due to which it requires constant attention and nurturing. She believes in an unaccountable strength in subconscious which can be the root to many solutions. She has specialised in therapies for adolescents, adults and senior citizens for depression, anxiety, phobias, relationships and familial problems, personality disorders, etc. She uses a customization and integration of various therapies and techniques as part of her counselling. Her sessions are profoundly benefitial because of her flawless amalgamation of reasearch theories, individual creativity and client individuality.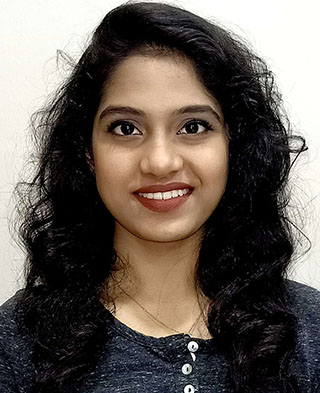 Vamakshi Painter
Psychologist
B.A in Psychology Majors from Mumbai University, M.A. in Clinical Psychology from S.N.D.T University (Churchgate). Certified course in Adolescent Group Counseling, Certified in Gestalt therapy and Re-evaluation Co-counseling.
Vamakshi Painter is a Masters in Clinical Psychology and is an efficient therapist. She is having expertise in working with adolescents and young adults. She is trained in Gestalt Therapy and Re-evaluation Co-counseling. Her approach for therapy is Emotion Focused and a Holistic approach which focuses on all the areas of life. She majorly deals with depression, anxiety, self-esteem, interpersonal concerns and relationship issues. Vamakshi trusts in creating and providing a non-judgmental safe space so that therapy feels like a room to adapt and learn in a progressive manner. She believes in empowering the client by helping them focus and reflect on themself moving towards self-acceptance. Vamakshi gives directions instead of solutions as she believes that every person is capable of finding their own solutions provided they get the space to understand and accept themself. She uses art and expressive body movements which helps in feeling the feelings and expressing emotions in a healthier way. Vamakshi trusts the process and encourages her clients to be present in the moment and understand the process rather than being goal oriented. She also encourages her clients to see the smaller achievements and remain consistent. She makes use of metaphors and stories in the process of therapy.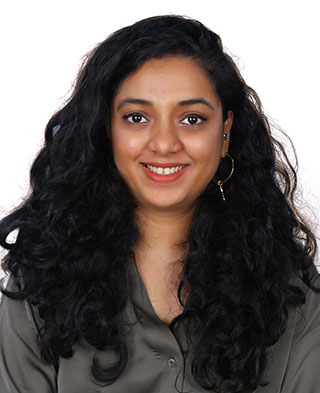 Ridhi Nair
Psychologist and Outreach Associate
Masters of Art in Clinical Psychology
Ms. Ridhi Nair holds a Masters of Arts with a specialization in Clinical Psychology. She has over three years of experience in providing mental health services including working with individuals with neurological conditions, geriatric populations, and providing rehabilitative services. Her niche experience areas are geriatrics and Parkinson's. In her work as a mental health therapist, she is drawn to and inspired by the power of human resilience. She believes that we all have an inherent yearning and capacity for growth, holding within us an innate spring of information and experiences that can guide us and connect us with a deeper sense of self. Her therapeutic style is warm, inviting, reflective and collaborative. She uses an integrative approach to psychotherapy and uses tools from various modalities including person centered and cognitive approaches to suit the unique needs of each individual. Through her practice, her hope is to create spaces for people to heal, thrive and lead a fuller and more enriched life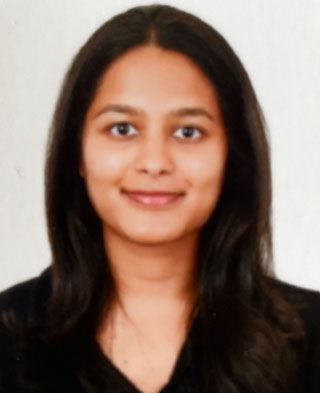 Aditi Bhansali
Psychologist
MSc Clinical Mental Health Sciences
Aditi has completed her Bachelors degree in Psychology from University of Warwick, UK and for further studies she pursued a Masters in Clinical Mental Health sciences from University College London (UCL). She has trained in various Behavior modification strategies to help young children reach their social, academic, personal goals and reduce problematic behaviors, and is recognized as a Registered Behavior Technician. She has experience working with children diagnosed with a range of neurodevelopmental disorders including; Autism Spectrum Disorders, ADHD and learning disabilities. Along with Behavior therapy She has an interest in play therapy and combining the two approaches to provide more holistic intervention to her younger clients.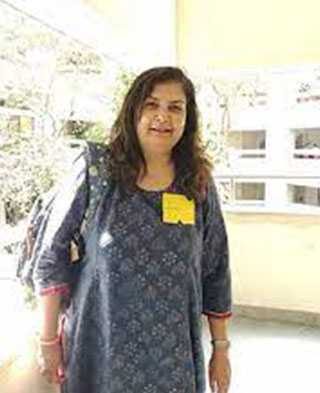 Laxmi Lobo
Consultant Sr Psychologist
PG Dip in Counselling Psychology from TISS and Intl Dip in Clinical Hypnotherapy fromLCCH
I'm in the mental health field since 2005 working as an individual life counsellor and a hypnotherapist and a facilitator for several mental health intervention programmes. I have a private practice and work as a consultant with psychiatric clinics and with NGO community organizations. (Experience details follow below.) I have co-facilitated programmes for NUSSD (Govt of India) and private corporations, hospitals and schools. Experience of successful leadership roles in diverse industries and organizations helps me to have a world view. As a counsellor and trainer I am able to be much more supportive of multi-faceted people. Helping people realise their own potential working on interpersonal relationships has been the core of my life experience too. Emotional management and life skills training comes to me naturally as I worked in various roles too. I am an enthusiastic all-rounder, having worked in the Aviation Industry and also as a Community Brand Ambassador in the Swacha Bharat mission. I have headed a Trade Union in the Public Sector successfully. I have also been a flourishing entrepreneur for several years. My drive to unleash my full potential while continuing to engage with community and individuals is what started my journey towards mental health and well-being. I am a trained and qualified clinical hypnotherapist from the London School of Clinical Hypnosis and a counselling psychologist from the Tata Institute of Social Sciences.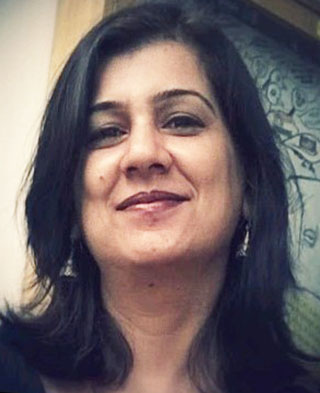 Rachana Dua Dhingra
Consultant
MSc (Human Development and Childhood Studies), MS (Counseling and Psychotherapy), Autism Intervention Therapist
Exp. - 20 Years
Rachna Dua Dhingra is from the field of developmental psychology and has over 20 years of varied and specialized experience in the area of human development, child development, education and well-being. Diverse experience in this realm through research and its varied modes of application, coupled with a master's in human development and childhood studies and another master's in counseling and psychotherapy, has given her an edge in understanding the different nuances instrumental in shaping an individual's or child's development and success in life. It has also enabled her to work seamlessly with individuals operating out of different mindsets, drive and motivation. Rachna has worked with a cross section of individuals in varied settings and understands that given the right and conducive environment, the human potential can be unleashed to the maximum. She works with a wide range of issues that affect the emotional and psychological well-being of individuals and facilitates mediation and conflict resolution sessions too. Along with counselling, she conducts a range of sensitization and awareness sessions on issues pertinent to human growth and development. Rachna mentors teachers and conducted workshops for them for professional and personal development.She orients the parents to the growing needs of their children and facilitates the communication patterns in families to a more wholesome and contributing environment. She works along with parents to orient them to the emerging concerns of their children at different ages and to enable more positive, supportive and nurturing relationships.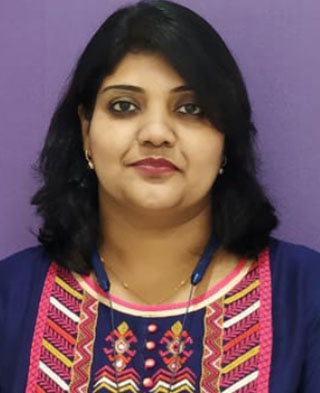 Sheetal Bidkar
Senior Psychologist
M.phil Psychology, ICAP-1
Sheetal is Qualified psychologist & licensed Addiction Therapist earned International certified Addictions Professional Credential (ICAP-I) from Colombo, UTC. She earned M.Phil psychology and Masters in clinical psychology with distinction. Her PhD research is on addiction prevention program. She Profound knowledge psycho diagnostics, comorbidities and intervention. Along with addiction therapy and Mental health issues her interest areas are psychotherapy for health issues such as IBS, diabetes distress, sleep issues, psycho somatic complains etc. She also does psycho social assessment of liver transplant patients and design abstinence focused intervention for them. She has worked with nationally and internationally reputed Hospitals and de-addiction and rehabilitation centres. She has published more than six research papers on various addiction and mental health issues addiction. Total Experience is 13+yrs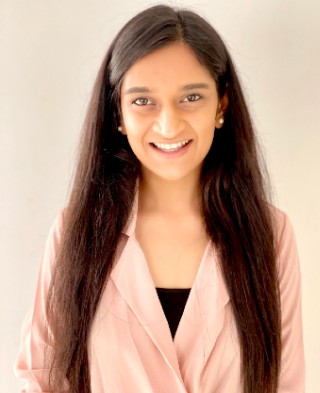 Dr. Miloni Sanghavi
Psychologist & Outreach Associate
BSc Psychology- University College London, Doctor of Psychology (DPsych) Counselling Psychology- Regent's University London, Member of British Psychological Society, UK
Dr. Miloni Sanghvi is a qualified psychologist, having completed her doctoral training from Regent's University London. Her clinical expertise includes working with Dep ression, Anxiety, OCD, Trauma and Adjustment issues. Moreover, with her research focusing on migration in the digital age, she holds a special interest in the areas of migration, acculturation and the impact of social media. Miloni has worked in a range of settings including the National Health Service in the UK, hospitals, NGOs, schools and university settings. Her practice is best described as integrative, and she draws upon a range of modalities in her work including Cognitive Behavioural, Psychodynamic, Compassion Focused and Existential approaches. Miloni firmly believes that her every client's presentation is unique; she tailors her approach to the clients' needs, allowing her to work with her clients in a personalised way. Miloni firmly believes in the power of metaphor, often integrating art and drama into her therapeutic work.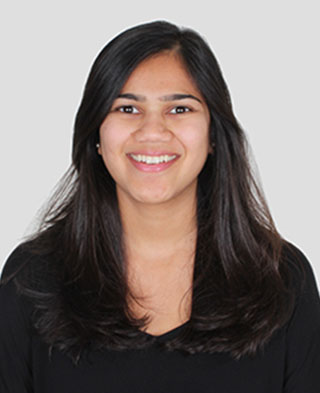 Dr. Jahnavi Shah
Occupational Therapist
Bsc. in Biology, Trinity College, Hartford, USA; Doctorate of Occupational Therapy, MGH Institute of Health Professions, Boston, USA
Jahnavi Shah has completed her doctorate of occupational therapy from MGH Institute of Health Professions, USA. Her clinical expertise lies in the following areas - children with special needs; adults with mental health concerns and adults with physical and neurological conditions. Jahnavi's work has taken her to the following clinical settings – integrated schools, inpatient psychiatric units and outpatient clinics. She enjoys working with children of various abilities, helping them achieve their goals and reach their full potential. She uses a holistic and family-centered approach, working to educate children, parents and families to support and carry-over therapy into the child's everyday life. She incorporates evidence-based interventions in her work, tailoring individualized therapy for every child, thus creating a safe and comforting environment. She is a member of the American Occupational Therapy Association and is involved with research related to health literacy in client-care.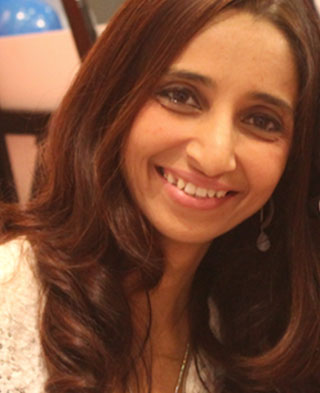 Kajal Vasa
Occupational Therapist
Bachelors in Occupational Therapy from Seth GS Medical College, with additional courses on on 'Introduction to NDT' , 'Combining NDT with Sensory Integration' , 'Motor Control', 'Early Intervention', Cortico-Subcortico Relay(CSR), 'Biomechanics', 'Foetal Rehab and Vestibular system' , 'Proprioceptive Neuromuscular Facilitation', 'Balance and Dizziness Disorders', 'Tightness, Hypertonia and Spasticity', 'Sensory Modalities in the Treatment of Childhood Disabilities', by Kimberley Barthel, 'Brain Gym Activites', 'Bal-A-Vis-X' (Balance Auditory Visual exercises), Handwriting course, 'Integrated Listening Systems'.
Exp. - 20+ Years
With 20 years of clinical experience, her specialty lies in using multisensory approach, by correlating and intervening brain function with clinical presentation and leading to a better integration of multisensory information. She has woven mindfulness into perceptual disorders, visual and auditory, by creating various programs. She has accredited to her resume the courses of ILS – a multisensory program starting with the fundamentals of sensory integration and then extending through more complex cognitive functions, including language, self-expression and social skills, and other courses for brain - body integration. She continues to gain knowledge by attending courses internationally for newer programs.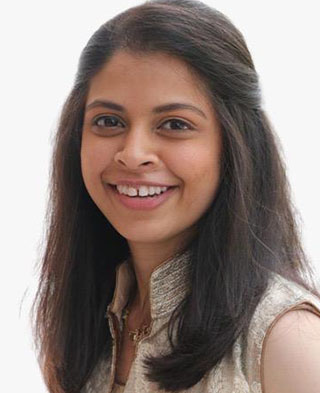 Disha Chheda
Speech Therapist
B.A.S.L.P, M.Sc (SLP)
Exp. - 3.5+ Years
ISHA (Indian Speech and Hearing Association) and RCI (Rehab Council of India) registered therapist. Earned my Bachelor's degree in Audiology & Speech Language Pathology from Topiwala National Medical College, Mumbai and Master's Degree in Speech Language Pathology from All India Institute of Speech and Hearing, Mysore. Certified in Oral Placement Therapy Level 1 and Play Therapy for children with special needs. Experience includes working closely with neo-natal, school age, adult and geriatric population who have various levels of hearing, communication and/or swallowing difficulties.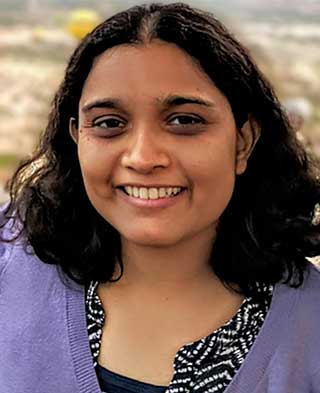 Shivali Shah
Senior Consultant Psychologist
M.A. Clinical Psychologist, Certified SEI Assesor, Drawing Analyst
Shivali Shah is RCI registered Clinical PSychologist, EQ Practitioner and a Drawing Analyst. She has done her Graduation with Major in Psychology from St. Xavier's College, Mumbai and then her Post Graduation in Masters in Clinical Psychology from SNDT Women's University, Mumbai. She has been practicing in the field of psychometric assessment since 2005 where her experise is in testing children for Learning Disabilities, ADHD, Autism, Intellectual Disabilities, Aptitude etc. as well as personality and psychometric testing for adults. She has her own private practice and has also worked with Dr. Zirak Marker, child psychiatrist at JBCN PAN ACademy, The Aditya Birla Integrated School and MPower. She has has also worked with child guidance centers like Lighthouse, child-n-you and Path Remedial Center. she worked as a consultant for a few years with Fazlani Le Academie Globale an IB school. She has currently collabraetd with Imagine If, a boutique therapeutic pre-school led by Ms. Pika Sen, Consultant Speech and Language Therapist in Singapore. She is a certified EQ Practitioner from Six Seconds, USA since 2010 and a certified EQ Assessor here she can use the Six Seconds Emotional Intelligence (SEI) tool to assess EQ in adults and children since 2014. She has trained in Drawing Analysis (2020) to use drawings to get a better understanding of emotional issues in children.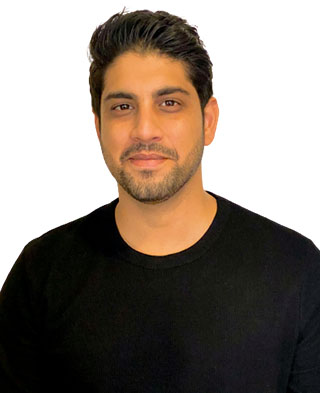 Samay Ajmera
Music Therapist
PG, Mahatma Gandhi Medical College
Exp. - 5 Years
Samay is a trained music therapist and life coach. He is passionate about music and its impact as an integrative health care service. Having witnessed the psycho-physiological benefits of Music therapy on individuals experiencing mental health issues, like trauma, stress, anxiety, and depression as well as children with developmental disabilities, Samay began his work in Mumbai in the field of mental health, providing therapeutic services to children, adolescents, and adults and even with high performing organizations including IPL teams. He believes everyone is trying to live their best life, and that's what he's here to help them do. Today, Samay enjoys working on a one-on-one basis with individuals looking to achieve tremendous results that can transform their lives.
FAQs
Who is a psychiatrist?
Psychiatrists are doctors who specialize in psychiatry – the branch of medicine that relates to mental health. They are medical experts who focus on the prevention, diagnosis, and treatment of mental health and related conditions. Psychiatrists have knowledge and training in mental and physical health and specialize in understanding how the two are connected. At Mpower Mumbai, we have psychiatrists that have extensive experience with children, adolescents, adults, and older adults.
Who is a psychologist?
Psychologists are therapists who specialize in psychology - the study of the human mind and behavior. They are mental health professionals who focus on using different forms of therapy to help clients understand themselves better, manage their symptoms and cope with challenging situations.
At Mpower, we have psychologists that have extensive experience with children, adolescents, adults and older adults.
What is a therapy session?
A therapy session is a collaborative meeting between a client and a psychologist. During the first few sessions, the therapist and client will identify goals related to mental health, emotional wellness, behavioral changes, self-exploration, relationship issues, family dynamics, symptom management etc. Following the initial sessions, the therapist and client will use different forms of therapy to achieve these goals. Due to the unique nature of therapy, each client's process may look different.
At Mpower, we have the option of individual sessions, family/group sessions and couple sessions.
How do I know if I need to visit your centre?
If you have been going through some mental health issues for the last few days, which are significant enough to disturb your daily life and lower your productivity, it is time to consult a mental health professional.
What kind of services do you provide?
We are a multidisciplinary team of psychiatrists, psychologists, special educators, occupational therapists, speech therapists, etc. For each patient, we hold team meetings and ensure that there is coordination between all experts so that the best possible care is given.
What are the charges for your services?
We charge Rs 3000 for appointments.