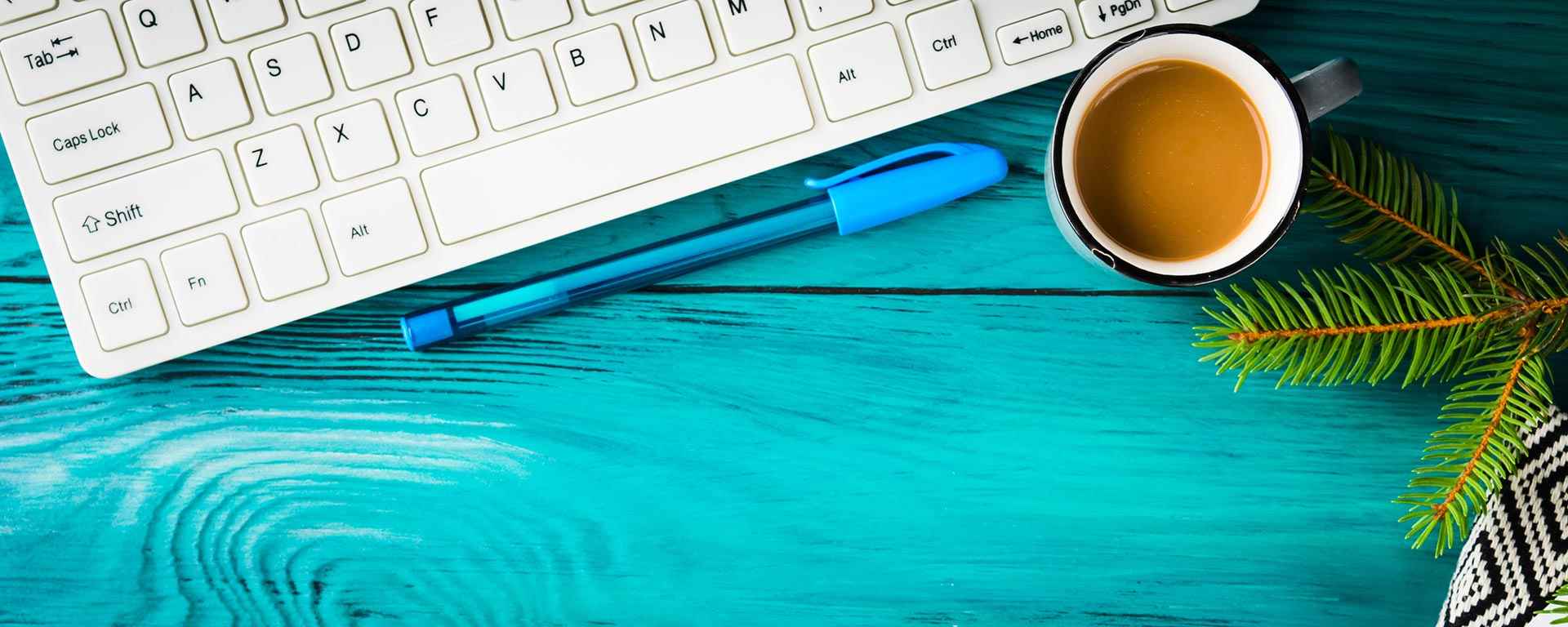 Best Psychiatrist in Bangalore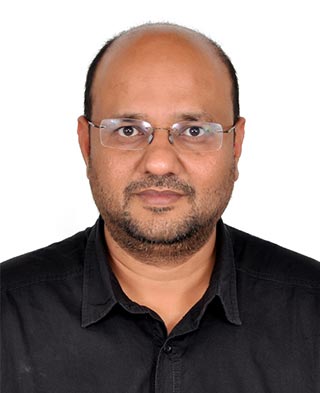 Dr. Vinod Kumar
Psychiatrist & Head, Mpower - The Centre
M.B;B.S, MRCPsych, DPM( Nottingham Uni), CCST(UK), Certified Psychodynamic, Cognitive behavioural and Interpersonal Psychotherapist.Certified Group Analyst
Exp. - 24 Years
I have trained extensively in the UK and have qualifications and skills in various psychotherapeutic modalities. I trained and worked in the National Health Service (UK ), from 1997 to 2011 on a substantive basis. I completed my core training and specialist training in psychiatry leading to gaining MRCPsych and Certificate of completion of specialist training with Royal College of psychiatry endorsement in Liaison psychiatry and Eating disorders. I have also acquired qualifications in psychodynamic psychotherapy, interpersonal psychotherapy and cognitive behavioral psychotherapy.Since 2011 I have worked in various settings in bangalore and have been the Head of the Centre,Mpower, Bangalore, since January 2019.I have endeavoured to develop a truly holistic approach to mental health issues and work with a particular emphasis on pstychodynamic psychiatry where in apart from the biological issues emphasis is laid on the individual personality and the way that interacts with the ilness.This approach paves the way for interventions which are appropriate for the client at that point in time.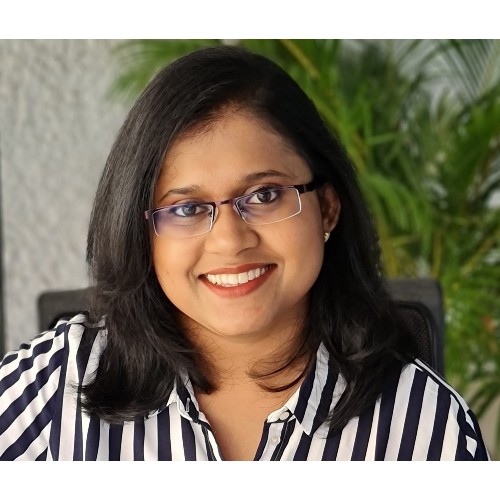 Dr. Vandana Shetty
Visiting Consultant Psychiatrist
MBBS, DPM (RGUHS), FiPR (NIMHANS), MRCPsych (UK)
Exp. - 9 Years
Dr. Vandana Shetty is a psychiatrist, sexologist and rehabilitation specialist with 9 years of experience in this field. Apart from being a clinical expert in medical management of psychiatric illnesses, she also extensively practice an eclectic style of psychotherapy based on client's needs. Her approach to clients is balanced between understanding the biological aspects as well as psychological and social values which play a vital role in mental health. Her areas of interest include addiction psychiatry, sexual medicine (female sexual disorders in particular), adolescent psychiatry, rehabilitation in chronic mental illnesses and promotion of workspace mental health. She is a member of Indian Psychiatric Society and International Society of Sexual Medicine.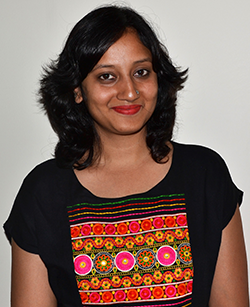 Rachana Murlidhar
Psychologist & Outreach Associate
Professional Diploma in CLinical Psychology (sweekar Academy of Rehabilitation Sciences, Secunderabad) M.Sc.- Clinical Psychology)
Licensed clinical psychologist and have worked extensively with adults and adoloscents with a wide range of problems in the depression and anxiety spectrum. Specialized and certified in Acceptance and Commitment Therapy but believe in an eclectic approach tailor made to needs of individuals. Working towards not only a therapeutic intervention for problems that people face but an approach where people carry enough life tools for a qualitative life.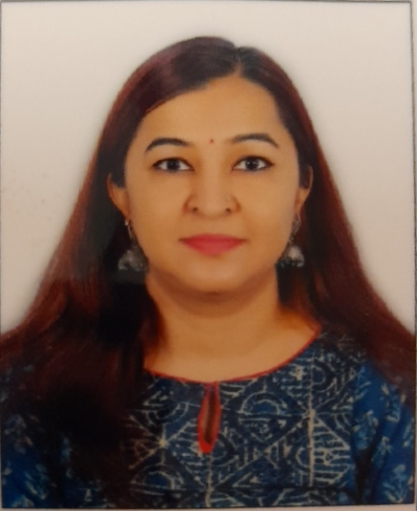 Dr. Poornima Chandrashekhar
Psychologist & Outreach Associate
M.Sc, M.Phil (NIMHANS), Ph.D. (NIMHANS)
Exp. - 10 Years
Dr. Poornima is a clinical psychologist, who specializes in Child and Adolescent Psychology. She has worked in research projects in the area of Autism Spectrum Disorders at the Dept. of Child & Adolescent Psychiatry. She has also worked in research projects at the OCD Clinic, NIMHANS. Along with research, she has had experience in teaching M.Sc Psychology at the Indian Institute of Psychology and Research. She has attended various National and International Conferences in the field of Clinical Psychology and published papers. Although her training has focused on Cognitive Behavioral Interventions, she tends to use an Eclectic approach while providing Intervention to her clients.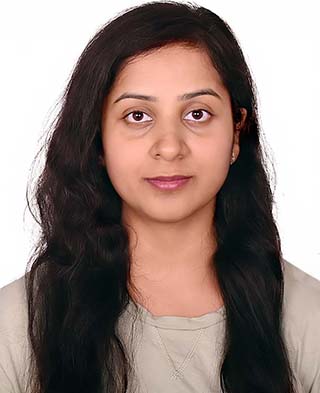 Richa Mehrotra
Psychologist and Outreach Associate,
Queer Affirmative Certified Therapist
MA in Psychology, M Phil in Clinical Psychology (RCI recognized)
Exp. - 2 Years
Richa Mehrotra, has an experience of approximately two years working with adolescents and adults of various psychiatric illnesses such as anxiety, depression, post-schizophrenia depression, substance use disorders, relationships, career issues, etc. She had worked with Mental Health Foundation, India on one of its projects of Preventing suicide inside prison-Tihar Jail, New Delhi. She also had an experience of providing online therapy to the patients with relationship issues, career problems, anxiety, etc. during the phase of Covid-19 Pandemic and thereafter. She also published two (2) of her articles in the field of parental rearing practices in International Journal of Indian Psychology (IJIP) and gained experience conducting research work related to cyber crime. However, her clinical training emphasised more on providing Cognitive Behavioural Therapies (CBT) with Mindfulness techniques. She prefers using integrative approach/therapy while providing therapies to her clients.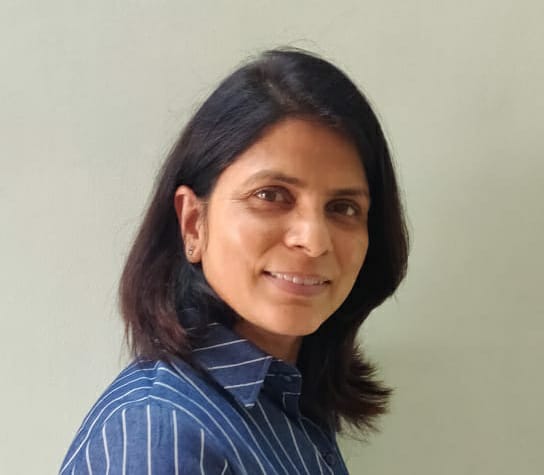 Dr. Anupama Bajaj
M. Sc, Ph.D. (Annamalai), Art Based therapist
Exp. - 12 Years
Anupama holds a Master's degree in psychology and has a Diploma in Counselling skills specialising in child & adolescent counselling and couples & family counselling. She has experience working with the adult population with various psychiatric illnesses such as anxiety, depression, personality disorders, ADHD, ASD, Grief, substance use, etc. Her approach in therapy is very client-based, and she is eclectic in her practice. She helps people overcome their barriers to self-growth by confronting, challenging, and possibly transforming their own beliefs, perceptions and stereotypes, for a faster and more fulfilling orbit of personal growth. She strives to work with people in a holistic manner and environment. she loves to enhance and encourage mental, physical, and spiritual well-being while keeping in mind the quality-of-life issues and educating people on Wellness. She has extensive experience working with children and adolescents as a school counsellor for many years. She has experience teaching at the Indian Institute of Psychology and Research and Montford college. She has attended various conferences in the field of Psychology and published papers. Anupama is a certified Art Therapist who has been using art therapy with proven success in a varied clinical population. She is an accredited trainer for "Life skills for adolescence" from NIMHANS and has been a corporate trainer for the last twelve years.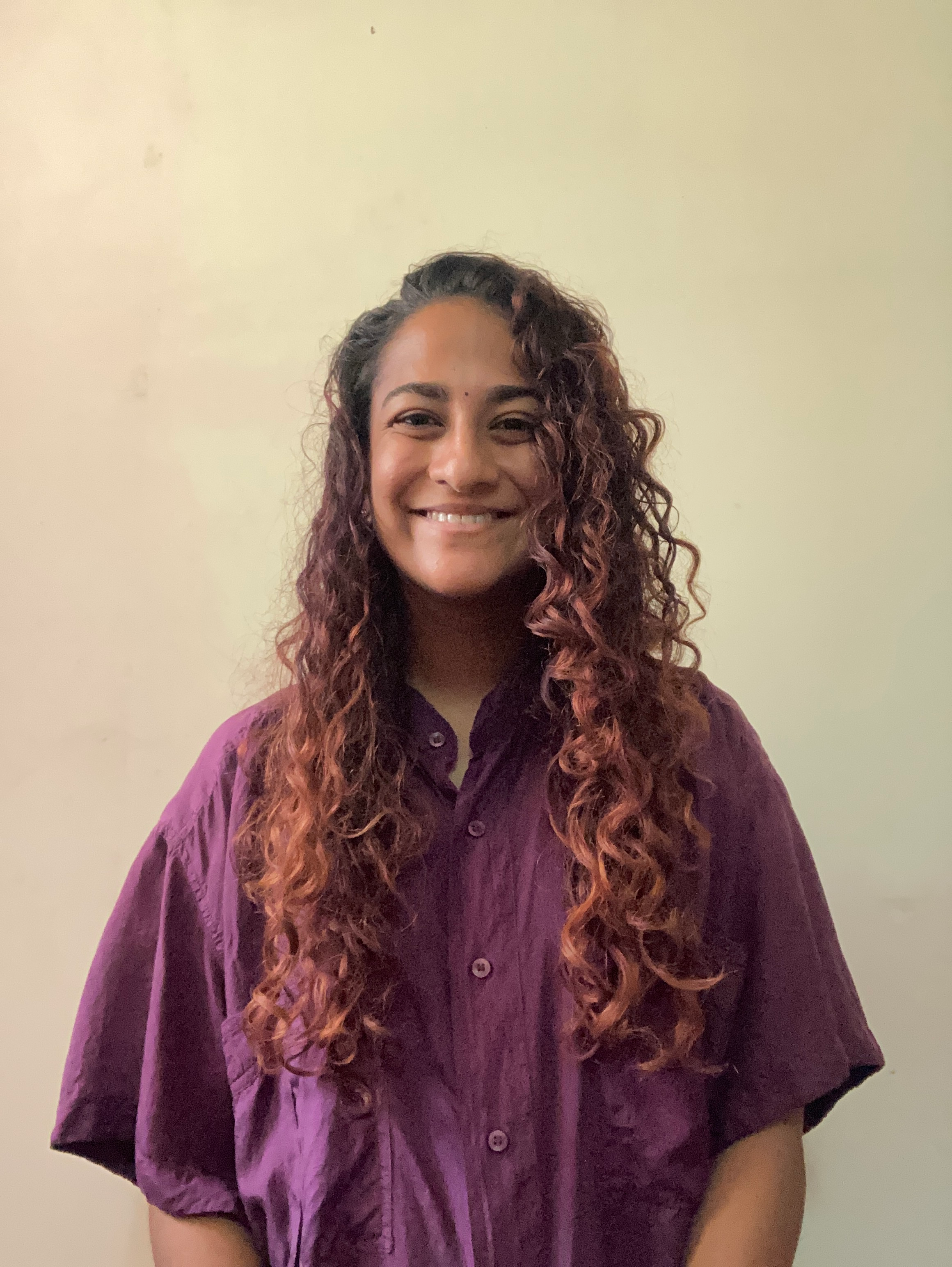 Dr. Navya Anand
Psychologist
Doctorate in Clinical Psychology
Exp. - 1 Years
I believe that all of us face difficulties in life, and that these arise through a combination of our lived experiences, the cultural contexts that we live in, and our relationship patterns. I use a trauma-focused approach, and work mainly with families, couples, and parent-child pairs. I offer therapy in Kannada and English.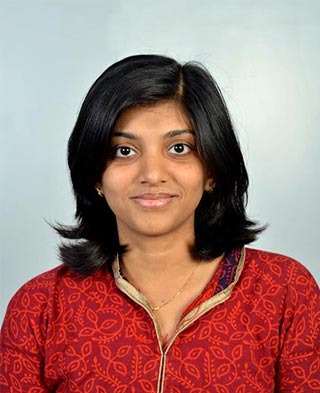 Sahana tantry
Psychilogist & Outreach Associate
M.Phil in Clinical Psychology (Manipal University) M.Sc in Applied Psychology (Pondicherry central University
Exp. - 5 Years
After an intensive training in Manipal University, in various assessments and therapy, Sahana.S went on to becoming a lecturer and clinical psychologist in a medical college in Chennai. After which, she went to working in psychiatric hospitals and clinics in Bangalore. She primarily has worked with adults with various psychiatric illnesses such as anxiety, depression, personality disorders , substance use disorders , relationship issues and so on. She has experience of working with a developmental pediatrician where she has assessed and done therapy for children with special needs such as autism , ADHD and intellectual deficits etc. She has also conducted groups for parents of children with special needs. Her approach in therapy is client based and she has done her basic level training in Mentalisation based therapy under Dr.Bateman. She currently takes a special interest in process experiential therapy. She also holds a rich experience in conducting workshops/webinars for corporates, schools and NGOs in various topics related to mental health.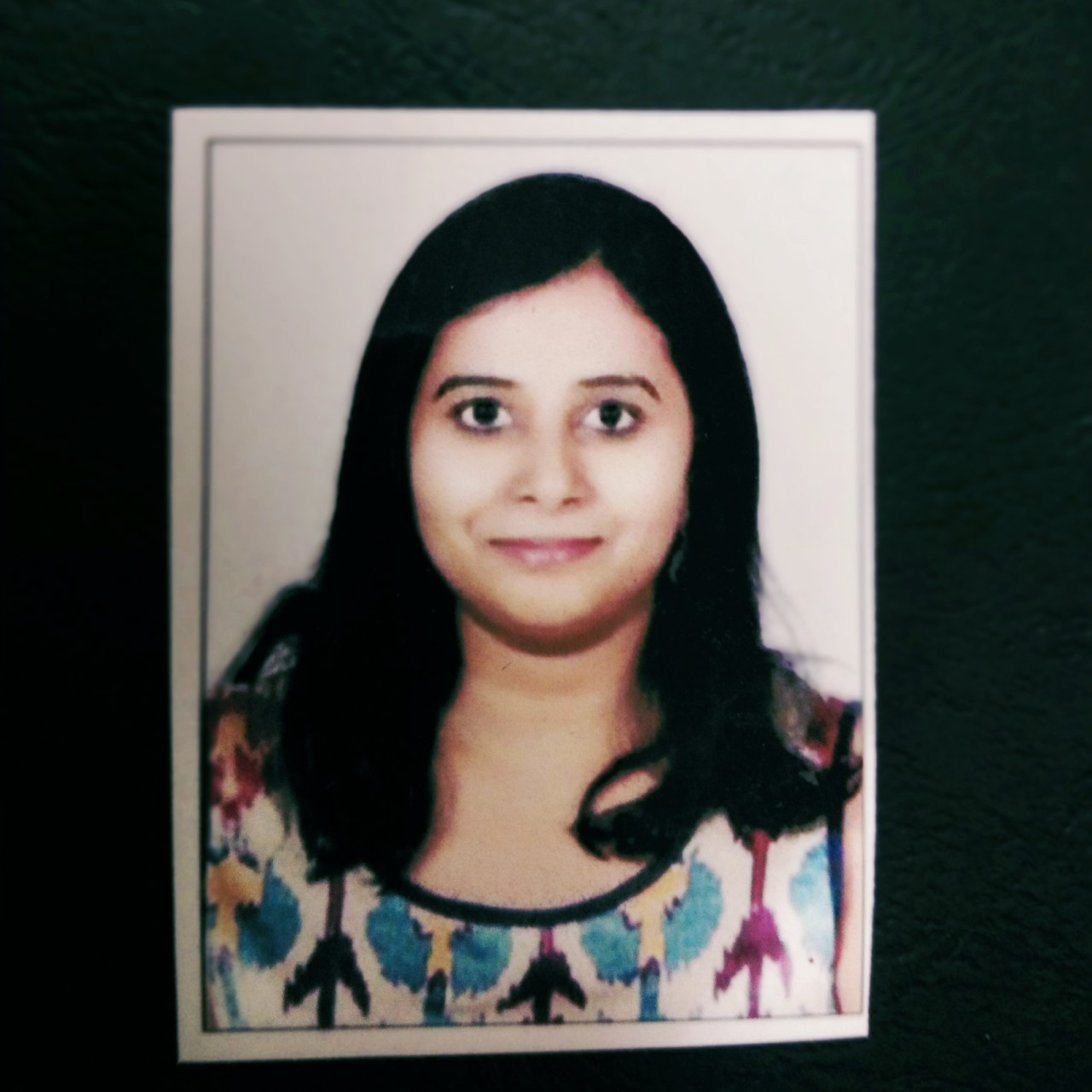 Amrita Prasad
Speech Language Pathologist
Masters in audiology and speech language pathology.
Exp. - 6 Years
Amrita Prasad is a speech and language pathologist, having an experience of 6 years in the field. She is spcialized in oro placement therapy ( Level-1). Has area of interest in autism, down syndrome, articulation disorders.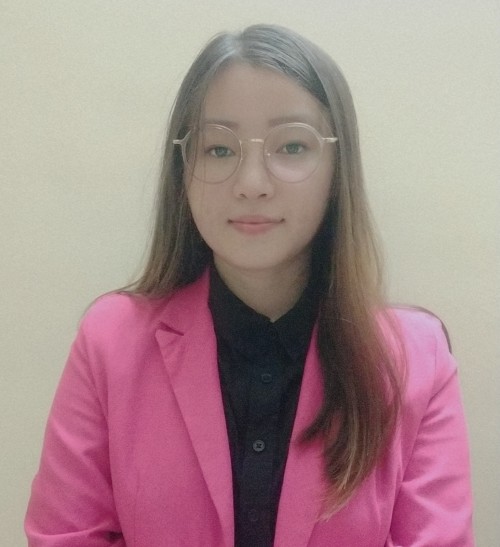 Julie Christie
Special Educator
MSW in Medical & Psychiatry Certification course on Autism from Asian College of Teachers
Exp. - 6 Years
Julie Christie a Special Educator having 6yrs of experience working with Children from the age of 3yrs to Adults of 40yrs of age. Worked in Special Schools and Therapy centres with various special needs like Autism, Down Syndrome, Cerebral Palsy, Visual & Hearing Impaired, Intellectual Disability,etc. Area of work: Cognitive Thinking, Social skills and communication, Fine Motor Skills, Eye-coordination, Pre-Academic Skills,etc.
FAQs
How do I know if I need to visit your centre?
If you have been going through some mental health issues for the last few days, which are significant enough to disturb your daily life and lower your productivity, it is time to consult a mental health professional.
What kind of services do you provide?
We are a multidisciplinary team of psychiatrists, psychologists, special educators, occupational therapists, speech therapists etc. For each patient, we hold team meetings and ensure that there is coordination between all experts so that the best possible care is given.
How much time will I get with the therapist/ doctor?
Our sessions last from 30 to 90 minutes. Detailed assessment of children takes around one and a half hours, while adults are given around 45 to 60 minutes. Follow-up sessions last from 30 to 45 minutes.
When should one consult a Psychologist?
If your mental health is hindering your everyday functioning, i.e it is interfering with your day to day activities, it is essential that you seek professional help.
What are the charges for your services?
We charge Rs. 1400 for an appointment.